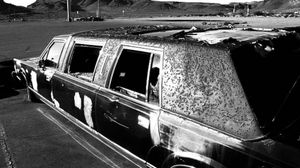 Current Song List
Mr. Brightside - The Killers
Somebody Told Me - The Killers
All These Things That I've Done - The Killers
No Good - KALEO
Run to You - Bryan Adams
Yellow - Coldplay
Psycho Killer - Talking Heads
Shimmer - Fuel
Seven Nation Army - The White Stripes
What's the Frequency Kenneth? - R.E.M.
Possum Kingdom - Toadies
Sex on Fire - Kings of Leon
Harder to Breathe - Maroon 5
Semi-Charmed Life - Third Eye Blind
Sugar, We're Goin Down - Fall Out Boy
Found Out About You - Gin Blossoms
Jumper - Third Eye Blind
Gives You Hell - The All-American Rejects
Everything You Want - Vertical Horizon
Mary Jane's Last Dance - Tom Petty & The Heartbreakers
All My Life - Foo Fighters
Broken - lovelytheband
Use Somebody - Kings of Leon
The Old Apartment - Barenaked Ladies
I Don't Wanna Be - Gavin Degraw
Animal - Neon Trees
Figure it Out - Royal Blood
Levitating - Dua Lipa
Lydia - Highly Suspect
Float On - Modest Mouse
Breakfast at Tiffany's - Deep Blue Something
Desperately Wanting - Better Than Ezra
Chasing Cars - Snow Patrol
Big Me - Foo Fighters
Molly (Sixteen Candles) - Sponge
Pumped up Kicks - Foster the People
Blinding Lights - The Weekend
Bad Romance - Lady Gaga
1985 - Bowling for Soup
Shut Up and Drive - Rihanna
Mr. Jones - Counting Crows
Love Don't Die - The Fray
Beggin - Maneskin
Cough Syrup - Young the Giant
My Body - Young the Giant
The Middle - Jimmy Eat World
Safe and Sound - Capital Cities 
I Write Sins Not Tragedies - Panic! At the Disco
Wrong Way - Sublime
Lifestyles of the Rich and Famous - Good Charlotte
Take Me Out - Franz Ferdinand
Island in the Sun - Weezer
Say It Ain't So - Weezer
Meet Virginia - Train
Overkill - Men At Work
Ex's & Oh's - Elli King
Who Knew - Pink
Real World - Matchbox Twenty
The Boys of Summer - Don Henley
No Roots - Alice Merton
Wonder - Natalie Merchant
About Damn Time - Lizzo
I'm Shipping Up to Boston - Dropkick Murphys
Shut up and Dance with Me - Walk the Moon
I'll Be There for You - The Rembrandts
Shattered (Turn the Car Around) - OAR
Flowers - Miley Cyrus
Love and Memories – OAR 
Teenage Dirtbag - Wheatus 
The Reason - Hoobastank
Cool Kids - Echosmith
Stacy's Mom - Fountains of Wayne
Everybody Talks - Neon Trees
September - Earth, Wind & Fire
Chocolate - The 1975
Circles - Post Malone
Wish I Knew You - The Revivalists
Under the Bridge - Red Hot Chili Peppers
Losing my Religion - R.E.M.
Basket Case - Green Day
Hey Jealousy - Gin Blossoms
Everlong - Foo Fighters
All the Small Things - Blink 182